The Bible in African Hands
a "Contrapuntal Perspective"
Humphrey Mwangi Waweru

Kenyatta University
Keywords:
Contrapuntal, Religious, Indigenous, African thinking, Cultural context, Methods, Investigation, Interpretation
Abstract
ABSTRACT
Mercy Amba Oduyoye suggests a thorough examination of how the Bible, a triple religious heritage of Africa, has become our good news. 'How do faith communities use these scriptures to orientate and regulate their lives together? Who are the recognised interpreters of these scriptures? How does the concept of authority operate in this regard?'[1] It is no accident that the emergence of black resistance to 'colonial rule' was often accompanied by the emergence of 'indigenous readings' of the scriptures. This article seeks to heighten awareness of the African theological reflection currently taking shape in indigenous biblical studies. It emphasises the use of indigenous religious knowledge in the design and implementation of research, particularly within African contextual biblical methods. It affirms the suitability of indigenous motif paradigms for African research within the field that affects Africans and their culture. In this article it is argued that there is a necessity for an emancipatory and participatory type of research which values and includes African cultural knowledge and peoples in reading the Bible. The aim is to arouse a voice in the predominantly Western-oriented theological academic circles and investigations where African voices are more often than not either sidelined or suppressed in biblical studies. An old woman reading the scriptures in Africa uses indigenous knowledge and methods to interpret the text, but she is often ignored or not taken seriously at the expense of Greek and Hebrew textual analysis methods. This article posits that to be meaningful and empowering, African theological research must, of necessity, include African religious thought and ideas from inception through completion to the implementation of readings of the Bible arising from the research. This article argues that African religious knowledge is an alternative approach of investigating, exploring, evaluating, and acquiring new knowledge from the Bible. This article is of the opinion that any means of investigation, particularly in the use of African indigenous knowledge, could enrich a creation of new breakthroughs in the interpretation of biblical texts. Hence this article is primarily advocating African religious indigenous methods as key in Bible reading within an African worldview. In this way the work of interpreting the Bible in Africa is both empowering and meaningful through indigenous research methods which are context-specific readings.
[1] See Mercy Amba Oduyoye. 2007. 'Re-reading the Bible From Where We Have Been Placed: African Women's Voices on Some Biblical Texts', Journal of African Christian Thought 10(2), 3-7.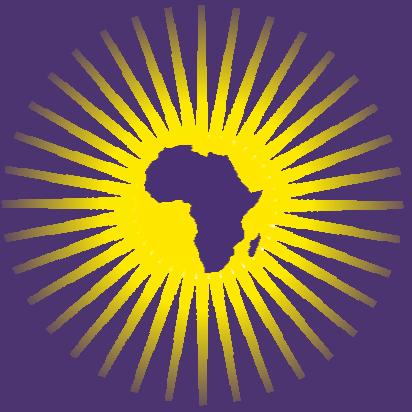 Copyright (c) 2022 African Theological Journal for Church and Society
This work is licensed under a Creative Commons Attribution-NonCommercial-NoDerivatives 4.0 International License.
© NetACT, 171 Dorp Street, Stellenbosch 7600, Western Cape, South Africa